This super easy vegetable couscous salad recipe, made with wholemeal couscous, makes the perfect side dish for a summer BBQ. It can be pulled together in just 15 minutes and leftovers are brilliant in the lunchbox.
TOTAL TIME INVESTMENT: 15 MINUTES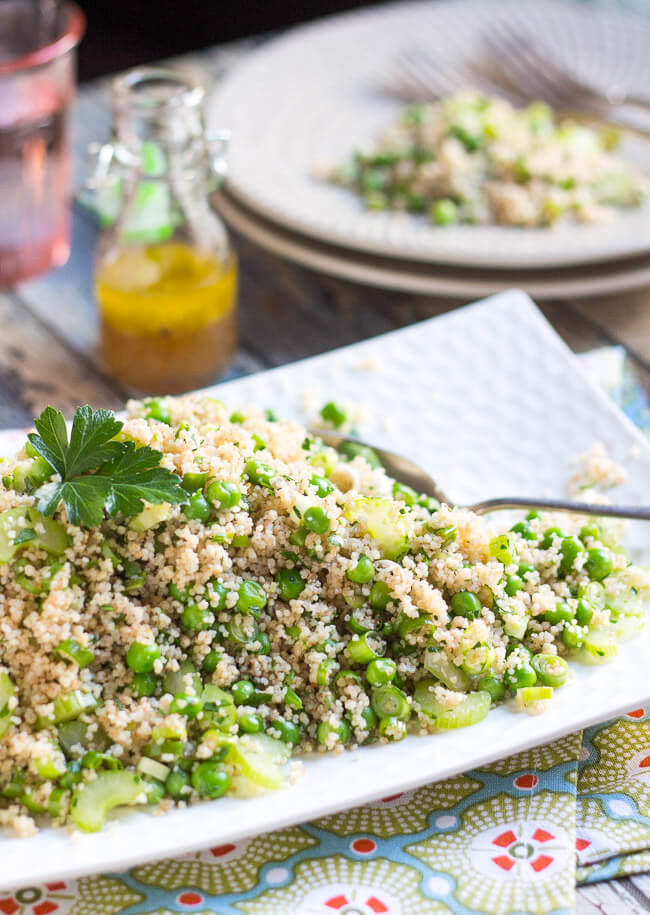 Neither Mr Grumpy nor The Princess are big fans of couscous, although they will eat it under sufferance. Couscous is referred to as tasteless misery sand in our house thanks to the joy of the television.
I, on the other hand, quite enjoy couscous. And I am a particular fan of the speed at which couscous can be prepared. So until either of them decide to take over the cooking they are stuck with whatever I choose to prepare. Which, if I am short on time or energy, is likely to be some variation of this easy vegetable couscous salad recipe.
This couscous salad is brilliant as a side dish, and I also love it as an easy lunchbox lunch for The Princess although I do tart it up a little for her (she can complain as much as she wants – she's still got too eat).
And talking of lunchboxes, make sure you grab my free guide from the Resource Library with all my tips for making salads ahead. You can get the guide by clicking the link below or by requesting the password at the end of this post.

[Read more…]