A super easy slow cooker mild chicken curry recipe with coconut milk, crammed with chickpeas and lentils, that needs nothing more than a bowl of steaming white rice to complete the meal. Gluten free and dairy free, it is perfect for the whole family.
TOTAL TIME INVESTMENT: 8 HOURS 10 MINUTES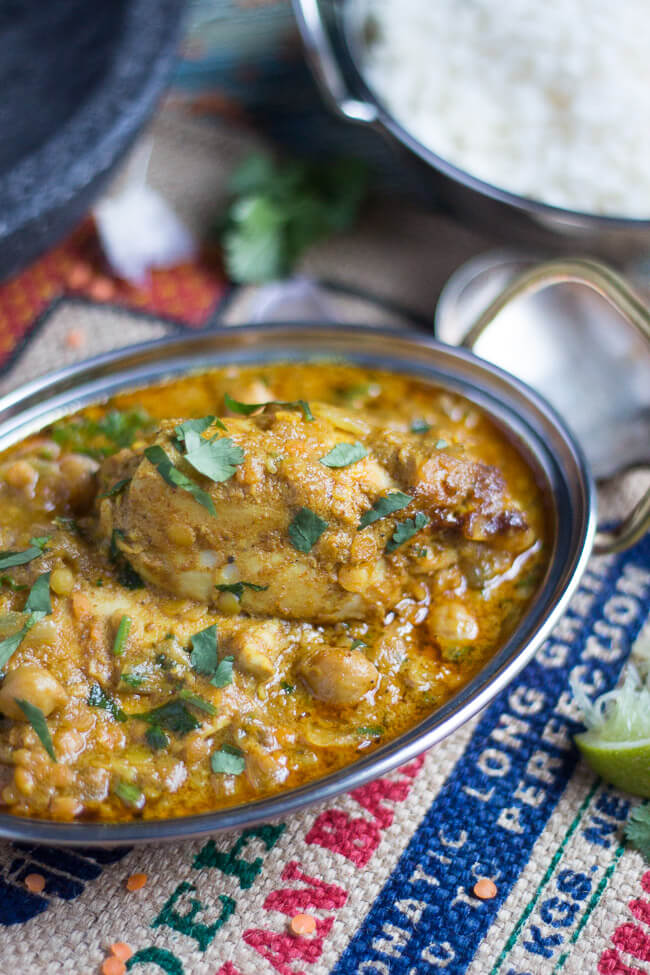 I like a little kick to my food. The Princess, not so much. Most days I ignore her and let her whinge. On the rare occasion I decide to cater to her wishes, a meal like this mild chicken curry keeps everybody happy. And as an added bonus, it is the perfect dish for the slow cooker.
Even if I am cooking a mild dish, I still need it to pack heaps of flavour: something that can be tricky to achieve in the slow cooker. But never fear, I have a few tips up my sleeve that will help you put together the best slow cooker meals ever (in my not so very humble opinion). 

To make sure you always have these tips on hand as you cook, I have created a handy cheatsheet so you needn't commit them to memory.  Grab the cheatsheet from my Resource Library by requesting the password at the end of this post or by clicking the link below.

[Read more…]