With this easy flatbread pizza recipe, a frugal yet healthy lunch is never far away. Keep a packet of flatbreads in the freezer, and you can have a meal on the table in just 15 minutes.
TOTAL TIME INVESTMENT: 15 MINUTES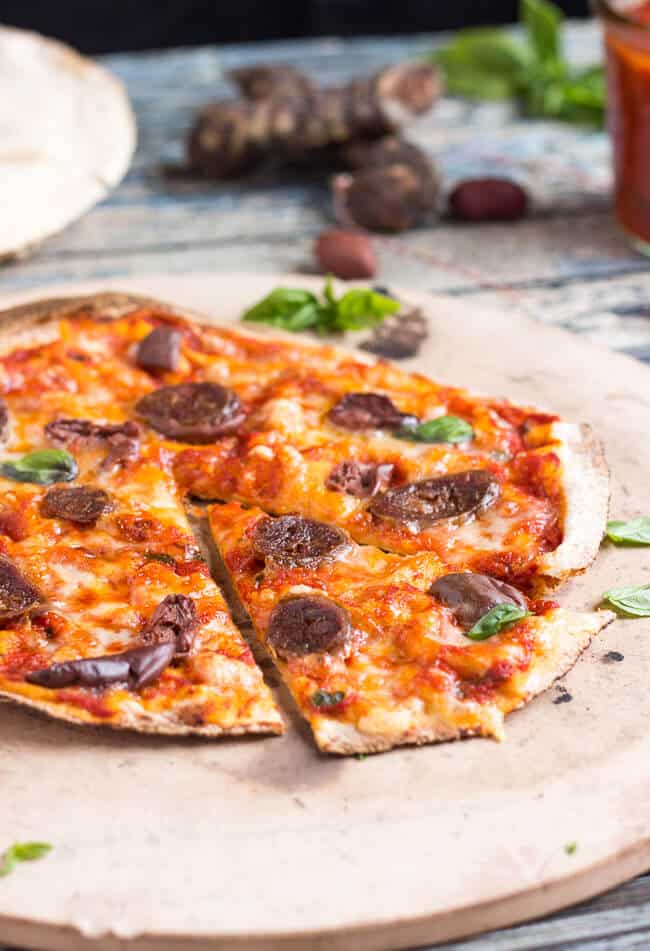 We seem to eat a lot of pizza. Particularly since I discovered the stored bread dough technique. It is so easy to whip up traditional pizzas for an easy Friday night dinner, stock up the freezer with homemade frozen pizza, or to make myself a quick stovetop pizza for lunch during the week.
Somedays though, most often during the week, I just want to eat without the fuss of rolling out and shaping dough. Which is where this easy flatbread pizza recipe comes in.
I have an arsenal of easy lunches that I pull out during the week when I am trying to accomplish a multitude of tasks but still need to eat well. Want to know my secrets? I have put together a quick guide with all the tips I use myself. You can grab your own copy from my Resource Library by simply clicking the link below or by requesting the library password at the end of this post.

[Read more…]