I've put together this handy list of healthy meals that freeze well so you can quickly stock up the freezer for lazy dinners or emergencies. Soups, curries, slow cooker meals and even homemade take-out. Add a few frozen sides and you can have dinner on the table with very little effort.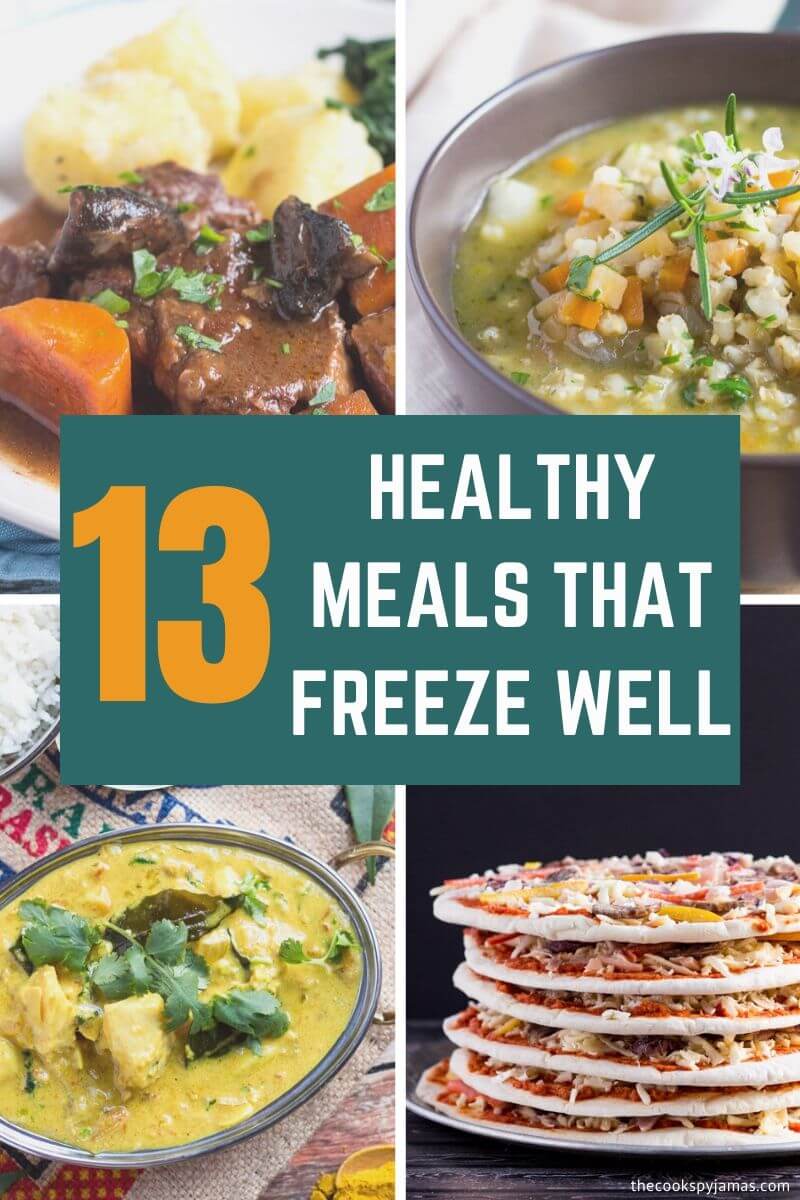 *We are a participant in the Amazon Services LLC Associates Program, an affiliate advertising program designed to provide a means for us to earn fees by linking to Amazon.com and affiliated sites.
We all have those days when the last thing we feel like doing is cooking dinner. And yet our stomachs, or the people we love, demand to be fed.
My solution to the yawning chasm between my desire to cook and going hungry is to make sure I always have a few meals tucked into the freezer that can be readily whipped out, defrosted and served with very little effort on my part.
So you don't have to think too hard about what makes a good freezer meal, I've put together this quick roundup of my favorite healthy meals that also freeze well so you can get to stocking your own freezer.
And if you want a few extra tips on freezing meals, make sure you grab the simple guide from my Resource Library. Simply click the link below or request the password to the library at the end of this post.
…