This deliciously savoury sweet potato, feta and caramelised onion tart makes the perfect vegetarian dish for an easy lunch or a light dinner. This simple tart is also ideal for entertaining, as it can readily be made ahead, and eaten either hot or cold.

Total Time Investment: 1 hour 25 minutes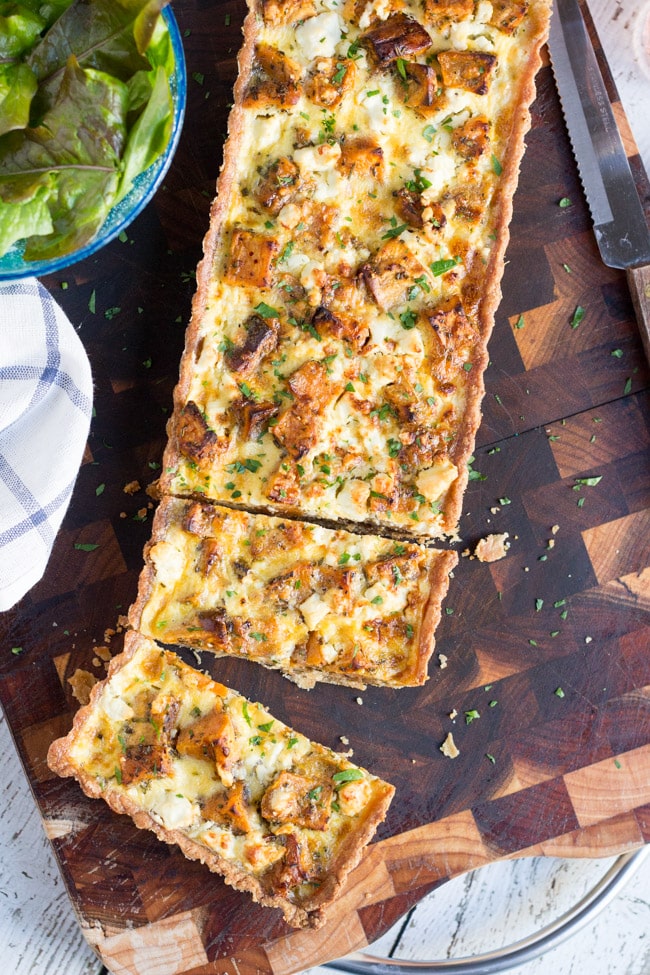 Head bent over her homework, and without lifting her gaze, The Princess says to me "That tart is really yummy!".  I'm confused.  The remains of the sweet potato tart I had eaten for lunch appeared to be as I had left them.
"Oh, I cut a sliver off the end." she said. [Read more…]