A really simple lentil and brown rice soup recipe that is very easy to whip up, and makes a deliciously hearty meal for a cold winter's night.  Gluten free and dairy free, it can easily be turned into a vegetarian meal to suit every one in the family.
Total Time Investment: 1 hour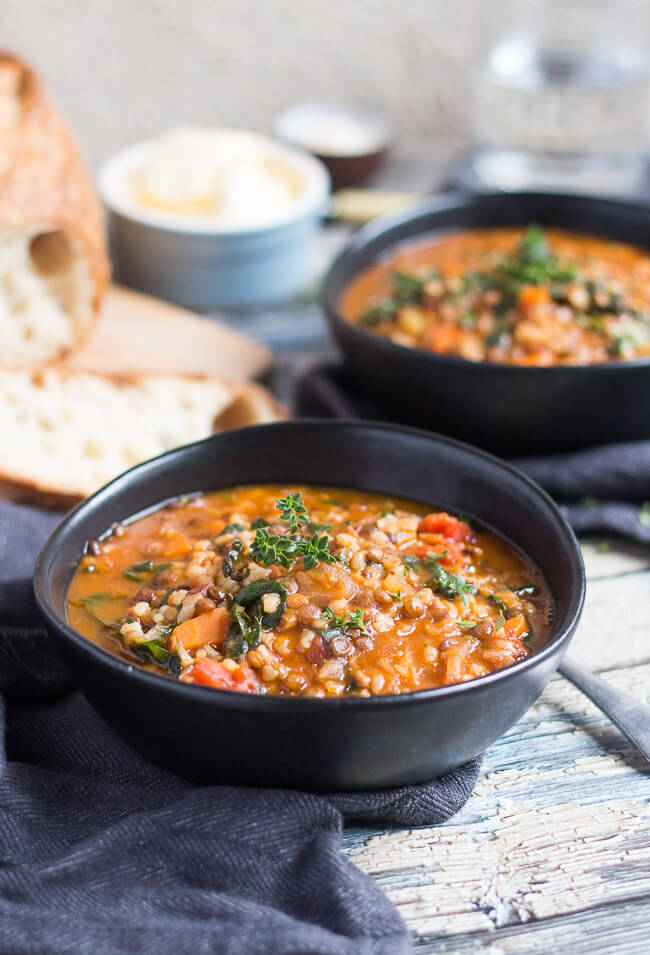 Winter is soup weather in my book, and it is finally cold enough here to enjoy a big bowl of steaming hot soup for dinner.  I've mentioned before that The Princess is not fond of soups, but will tolerate soup with bits, so this lentil and brown rice soup recipe is a great addition to my soup repertoire.