Last Updated:
A Homemade Spice Rub is perfect for quickly adding a little zip to a piece of meat or some roasted vegetables.  Keep some on hand for a speedy meal, or make up jars of this spice rub for the perfect hostess gift.
This spice rub has saved more than one dinner over the summer. You are familiar with the feeling. School holidays. The day's planned activities have taken much longer than expected. It's 5pm and you've just got home. It's 38C and that roasted vegetable tart with pesto and gourmet salad that looked so good when you were planning the menu last week is the furtherest thing from your mind. You might, if the hungry hordes are really lucky, be able to muster enough energy to throw a few lettuce leaves in a bowl.
I am not partial to unseasoned meat. Nor am I partial to large slabs of meat. Mr Grumpy will commonly order steak when we go out because he never gets it at home. There is something about this rub though that makes that slab of meat just slightly more appetising.
Spice rubs are a mixture of ground spices, herbs and seasonings that are rubbed on to the surface of meat before cooking. The meat does not require marinating and the rub forms a tasty crust as the meat cooks. Dry cooking methods, such as the BBQ or roasting, are ideal for spice rubs.
To me, the most appealing characteristic of a good spice rub is the ease with which they come together. Rubs are readily stored until required. I make up a small batch, then use it to coat steaks, lamb fillets or pork chops before Mr Grumpy expertly grills them on the BBQ. I also use the rub to coat chicken pieces prior to roasting, and find that a few teaspoons tossed through some roughly chopped vegetables can really add loads of flavour in the oven.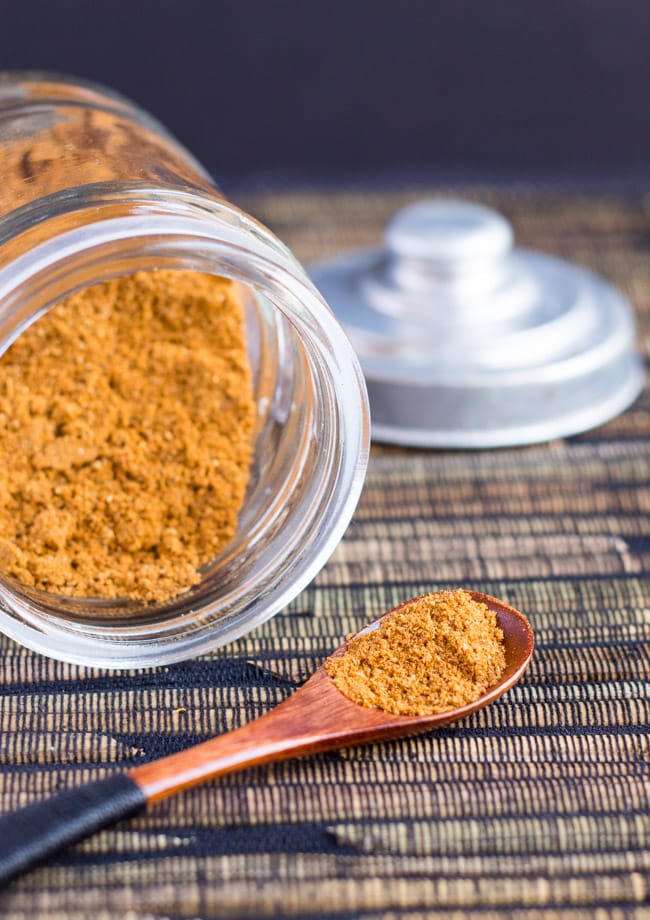 Rubbing the meat takes seconds but the flavour that the rub adds is incredible. To use it, lightly oil your piece of meat then sprinkle over the rub. Use as much or as little as you like. Pat the meat to ensure that the entire surface is coated then sprinkle with salt. Cook as desired. I have not included salt in the rub itself as salt is such a personal taste. Feel free to add salt to the rub if that will make life easier for you.
Next time dinner seems like the hardest thing on earth, swing by the butcher and pick up some steaks to rub. In the time it takes for the meat to cook, you can wash off those lettuce leaves and sprinkle over some seeds. Dinner done. Now what's for dessert?
Kitchen Basics: Homemade Spice Rub
I have not added salt t this mix as I prefer to salt my meat separately. Feel free to add salt to the mix if you prefer.

All Tablespoon measurements are 20ml.
Ingredients
2

Tablespoons

coriander seeds

1 1/2

Tablespoons

fennel seeds

1 1/2

Tablespoons

cumin seeds

2

teaspoons

black peppercorns

1/2

cinnamon stick

1

teaspoon

dried oregano

1

teaspoon

smoked paprika
Instructions
Toast the coriander, fennel, cumin, peppercorns and cinnamon stick in a fry-pan over a low heat until they are fragrant and lightly coloured.

Allow to cool.

Add the toasted spices to a spice mill, together with the oregano and smoked paprika.

Grind until the mixture is a fine powder.

Store in a glass jar in the fridge.
Notes
I like to store the spice rub in the fridge once ground to preserve the freshness.