Love Chicken Schnitzel but never have time to make it? I've got tips for freezing large batches, and instructions for cooking it directly from frozen. Handy to tuck into lunches or for a speedy dinner.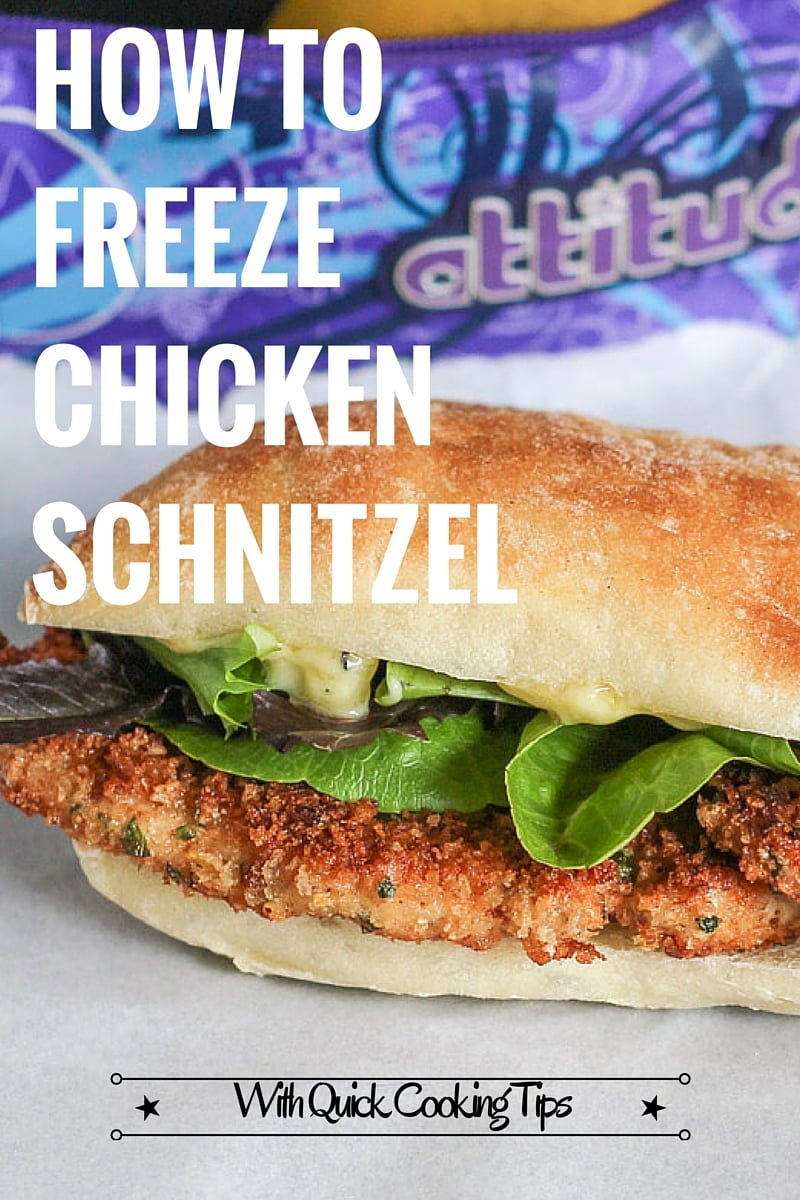 The Princess has been making her own school lunch for a few years now. This suits me just fine. I am happy to buy or make her almost anything she wants to put in her lunchbox, as long as I don't have to be involved in the packing of said lunchbox. This policy works well when applied to items like sliced ham, cheese and lettuce. Unfortunately for me, one of her favourite lunches is chicken schnitzel rolls. Chicken schnitzel is not really something that one just whips up before school in the morning. Unless you are a supermum. Which I am not.
I don't have a specific recipe for making schnitzel, although my rough proportions are 1/3 cup spelt flour, 1 egg and 1 1/2 cups dry breadcrumbs to 2 chicken breasts. I vary the actual recipe according to the seasonings I have on hand and the amount of schnitzel I am making. Dried breadcrumbs are a better choice for schnitzel as they adhere to the meat better. Season the breadcrumbs any way you fancy. I usually add salt and pepper, lemon zest, Parmesan cheese and chopped parsley.
To make the schnitzel, first dredge the chicken breast in spelt flour seasoned with salt and pepper. Then dunk the floured meat in beaten egg which has been thinned with a splash of milk. Finally, press the eggy chicken into dried, seasoned sourdough breadcrumbs.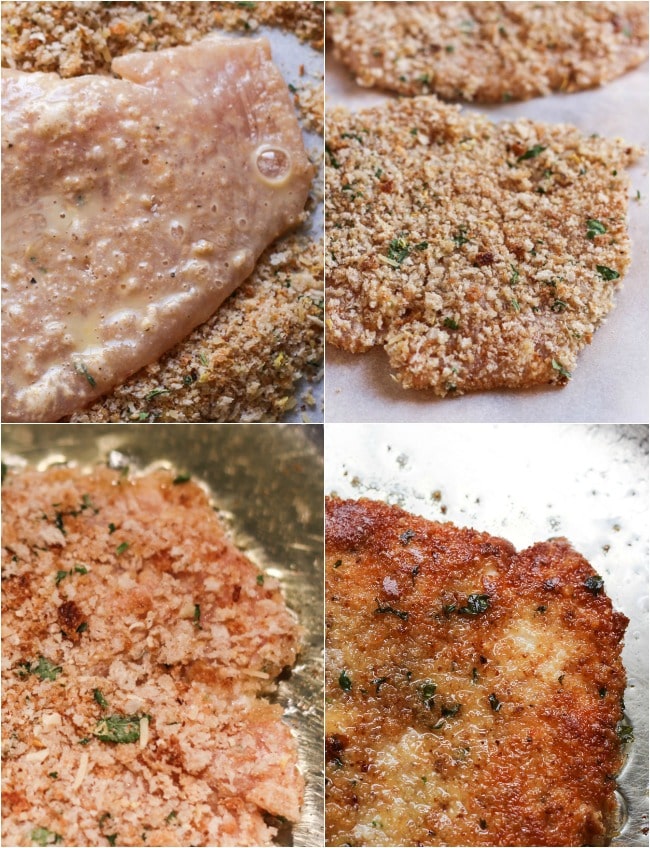 After much trial and error, and many long conversations with my butcher, I developed a method that enables me to cook schnitzel from frozen in the amount of time it takes me to make breakfast. This saves me a lot of angst in the morning, but also means I have a super fast dinner in the freezer should I need one.
There are two key points that must be observed for frozen schnitzel success. The first is thin meat. I have my butcher cut a chicken breast horizontally into three or four pieces. You can then either ask the butcher to pound them thinner or do this yourself at home. Ensure that the meat is uniform in thickness, with no thick lumps.
The second is that the schnitzel needs to be individually frozen prior to packing for storage. I shallow freeze the schnitzel on baking trays, with the layers separated by baking or freezer paper. Only then do I vacuum pack my schnitzel into lunch or meal size packs. Individual freezing of the pieces ensures that the breadcrumb mixture remains stuck to the meat when cooking.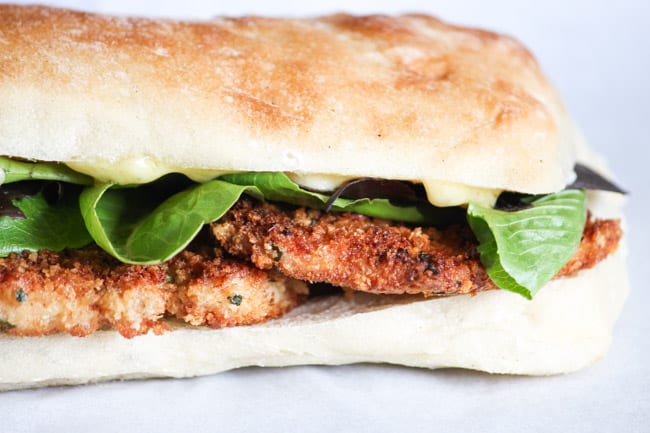 To cook schnitzel from frozen, heat a pan over a medium heat. Once the pan is hot, melt some ghee and add the frozen schnitzel. Cook until golden, then flip and cook the other side. Don't defrost the schnitzel prior to cooking as the coating will fall off.
If chicken schnitzel rolls are not your thing, you can always use your freezer stocks for dinner. One of my standby 'I can't be bothered cooking' meals is chicken schnitzel, sweet potato chips and salad. In The Princess's opinion there is nothing better.