Last Updated:
Last week I (and by default the rest of the family) undertook the Local Harvest Challenge.  The main aim of the Challenge is to put us back in touch with the source of  our food.  As a society we purchase the majority of our food from supermarkets,  where choice and supply are dictated by Colworths.   The Challenge encourages the sourcing of food from local suppliers and growing your own food wherever possible.
I elected to complete the Feast-sized challenge, which was to commit to eating only locally and sustainably produced food.  Typically I shop at farmer's markets and local businesses, so I figured that this challenge would be easy.  Not so.  I found that it is very easy to find local sources of fresh fruit, vegetables and high quality local meat.  However, aside from wheat flour and good quality extra virgin olive oil, it is very difficult to source local staples within Western Australia.
I tried hard though.  I made yoghurt from Western Australian milk, shunned the imported USA onions for locally produced (and cheaper) ones from Myalup, and ate only locally produced meat.  The highlight of the week was probably the locally caught Tailor that I bought for dinner one day.  It had been caught in Mandurah at lunchtime and was on our plates by the evening.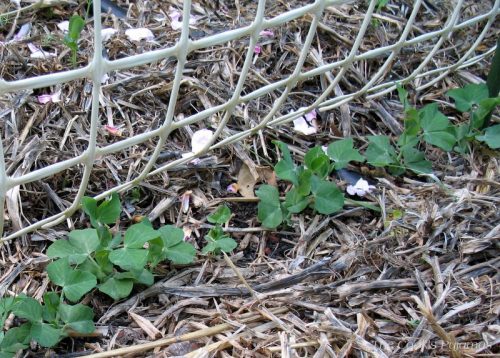 We also started to plant out the vegetable garden for winter.  If all goes well we should be eating our own silverbeet, kale, cauliflower, broccoli, cabbage, peas, leeks and fennel through winter.  Carrots, beetroot and more broccoli are yet to be planted.
Taking the challenge made me think much more closely about what I was buying and consuming.  It turns out that whilst most of what my family eats is locally produced, there are still areas for improvement.  At least I have something to strive for next year.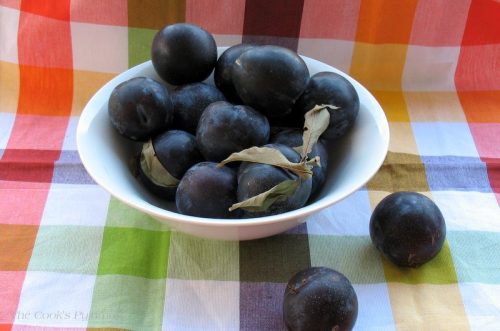 One of the downsides of shopping at farmer's markets, however, is that I become over-enthusiastic about the local produce on offer and tend to buy more than can be readily consumed in a week.  This is how I came to have a pile of rapidly softening plums and nectarines in the fruit bowl.  The best solution when faced with this situation is to make compote, which is really just a fancy name for lightly stewed fruit.  I favour making compote in the oven, because then I don't have to worry about it sticking to the saucepan.
Compote can be made with any fruit, including dried, but is particularly good (in my opinion) with stone fruit.  It can be eaten hot or cold, for dessert or breakfast, and freezes really well.
Oven Roasted Fruit Compote
This is not a rigid recipe. Use whatever fruit is available and adjust your sugar accordingly. Change the spices according to your preferences. This recipe will freeze well so you can make larger quantities when particular fruits are in season.
Ingredients
4

nectarines

stoned and quartered

8

large plums

stoned and quartered

2

Tablespoons

brown sugar

1

vanilla pod

split

1

cinnamon stick

4

cardamon pods

1/4

cup

water
Instructions
Preheat the oven to 180C

Pile the cut fruit into an ovenproof dish. The fruit should fit snugly and can be piled up slightly.

Sprinkle the sugar over the fruit and stir gently.

Nestle the spices into the fruit.

Pour in just enough water to moisten the bottom of the tray. The fruit will generate more liquid as it stews.

Cook for approximately 30 minutes, stirring once or twice, until the fruit has softened and released its juices.

Serve hot or cold.
Notes
The amount of sugar you require will depend on how sweet your fruit is and how sweet you want the finished dish. We prefer less sugar in our house so you may need to increase the amount to suit your tastes.